B.B. Simon Designer Leather Dog Collars Collection
Looking for leather dog collars and bling dog collars ? Well you've found it. B.B. Simon is the top dog in designer dog collars! Every stone is set perfectly into these gorgeous leather dog collars! A simplistic mix of quality and aesthetics!
This gorgeous leather dog collar is a beautiful designer collar which is the best of it's class with cute designer style and intricate fashion all stitched into each collar. This is a vogue piece of doggie apparel that will have your pooch turning heads left and right!
 X-SMALL       7 to 9.5 inches
SMALL            8 to 11.5 inches
MEDIUM         10.5 to 13.5
LARGE            12.5 to 15 inches
    XL                16.5 to 19.5
XXL                 20  to 23 inches
Pink and White Designer Leather Dog Collars
Dark Pink Leopard
Violet Purple Leather Dog Collar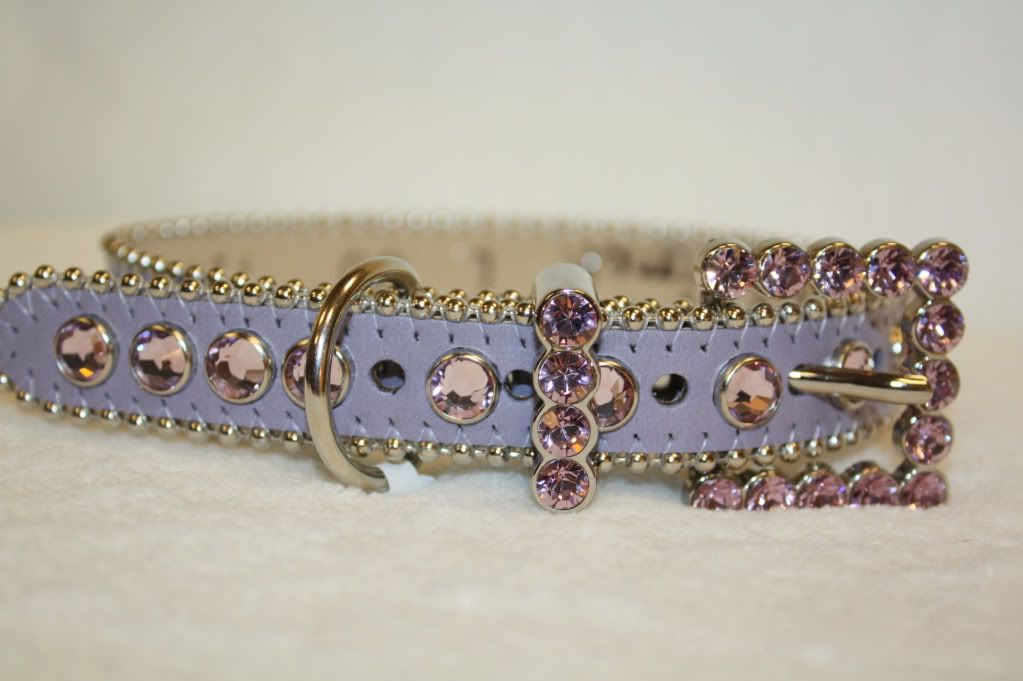 Flat Pink Designer Dog Collar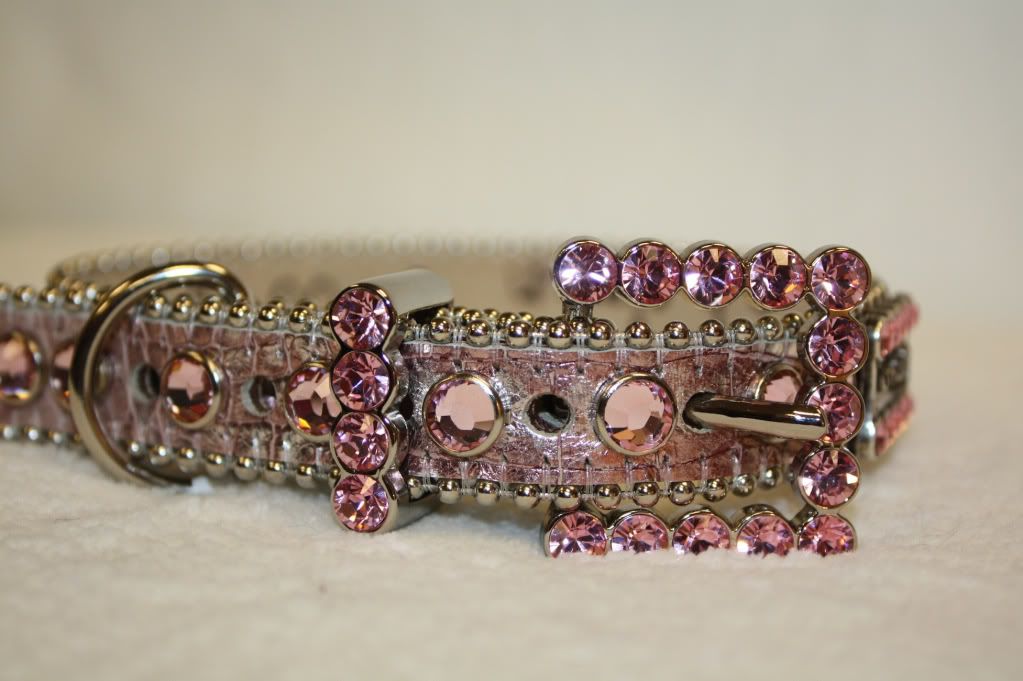 Chic Black Leather Dog Collar
Green Bling Dog Collars
Copper Colored B.B. Simon Dog Collar
Flat Red B.B. Simon Dog Collar with Iridescent Stones!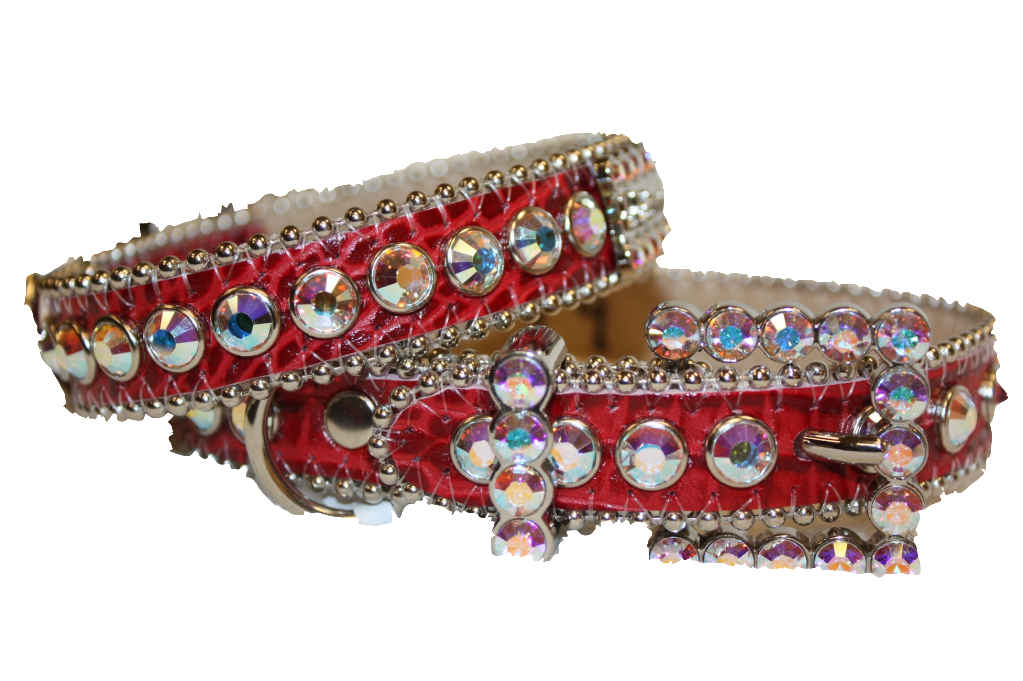 Fuchsia and Zebra Designer Dog Collars
Light Pink Leopard Dog Collars